HEIRLOOM QUALITY, HANDMADE RUGS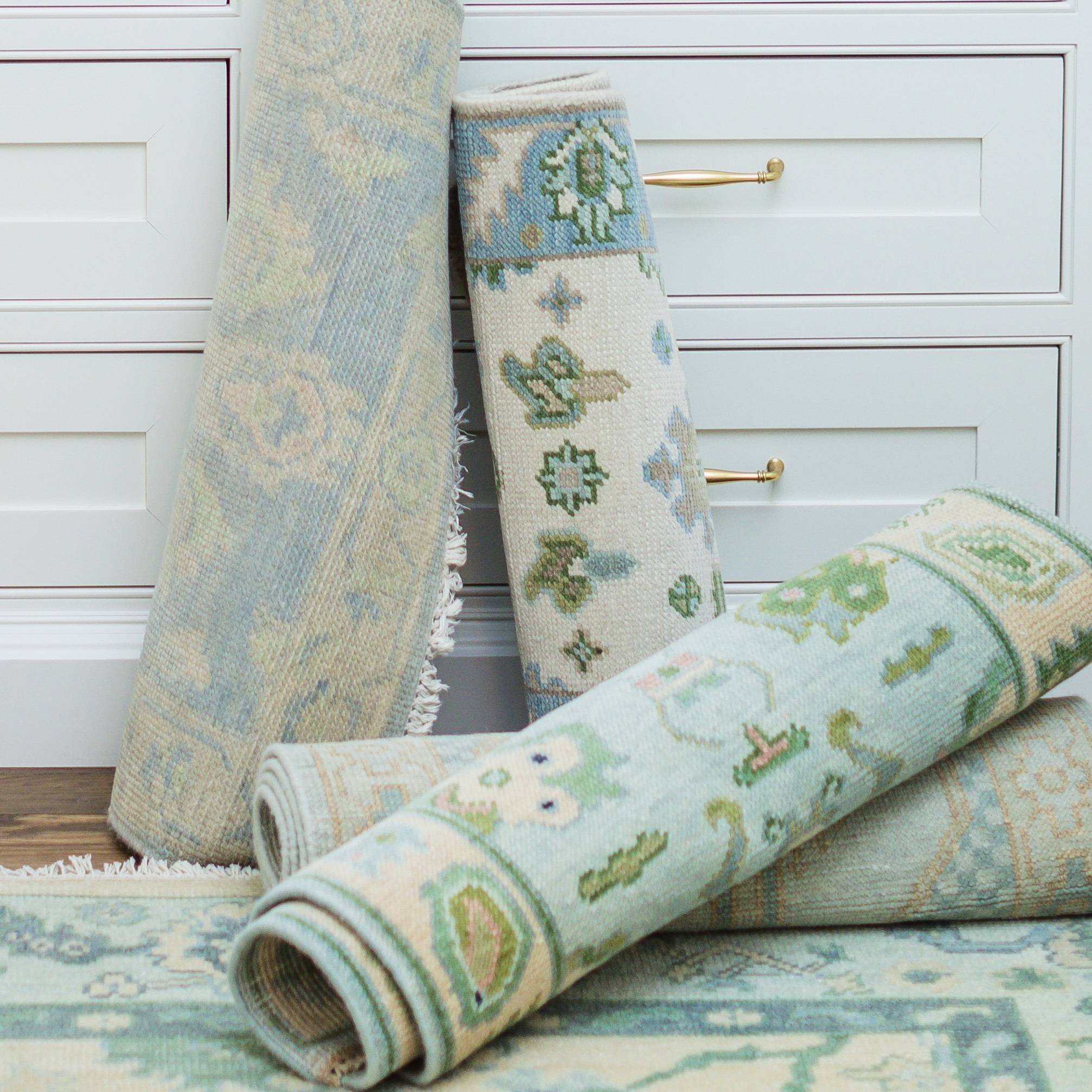 About Us
Milagro Collective is an online based retailer that offers carefully curated and designed modern oushak rugs. Founded by Texan, Bridget Green, Milagro Collective seeks to celebrate tradition and family by creating the perfect heirloom and the most grounding piece in a room… the rug! Our rugs are hand woven with 100% wool by third generation artisans in India whose work is an art form and true labor of love!

Milagro, Spanish for "Miracle," and Collective together form the perfect recipe for design. Bridget's "collective" style stems from the most prolific Southern design value: mixing the old with the new. Bridget finds balance in loved antiques with fresh, modern design. At Milagro Collective, we believe that a home, full of personalized touches and lots of pattern, color, and texture is one of life's greatest joys.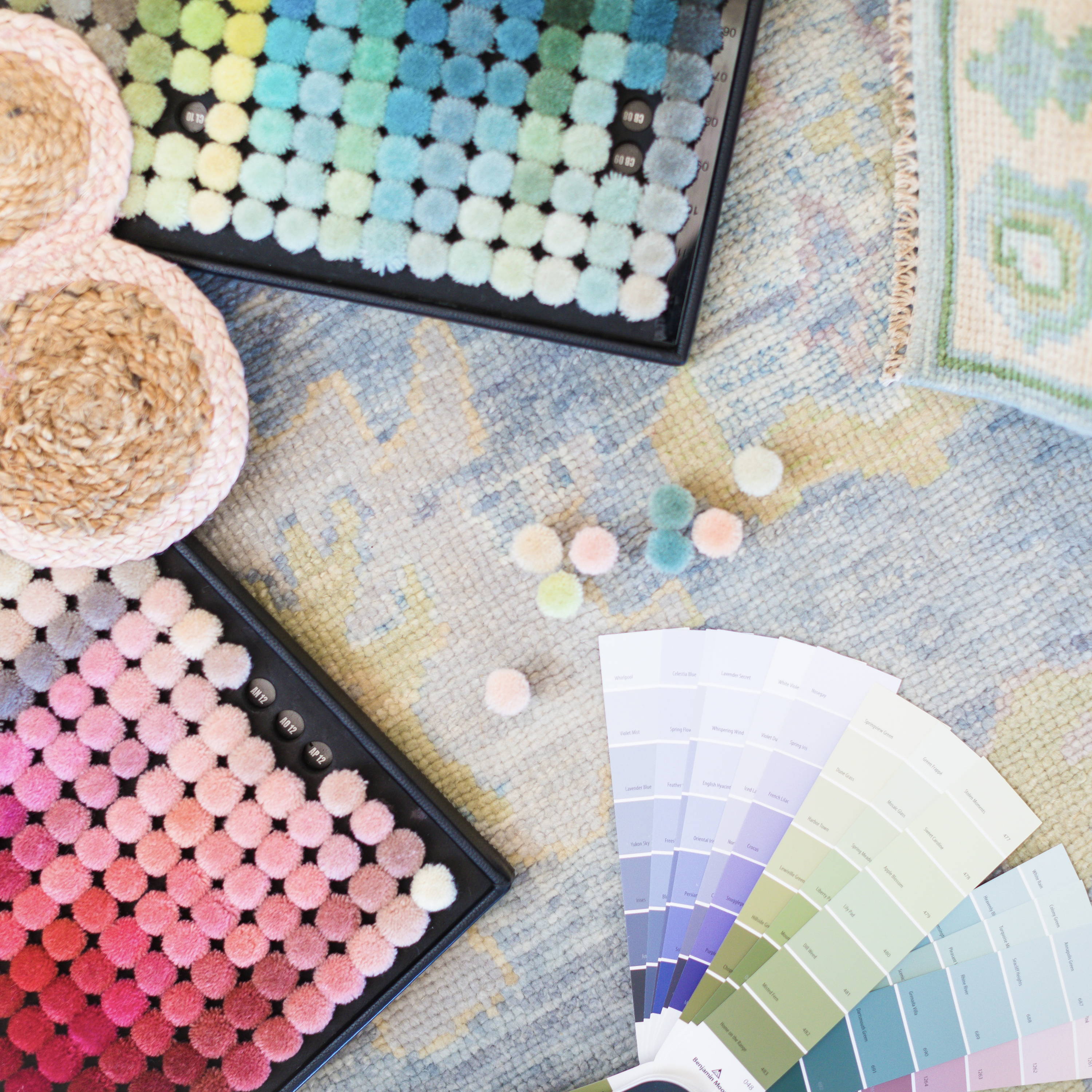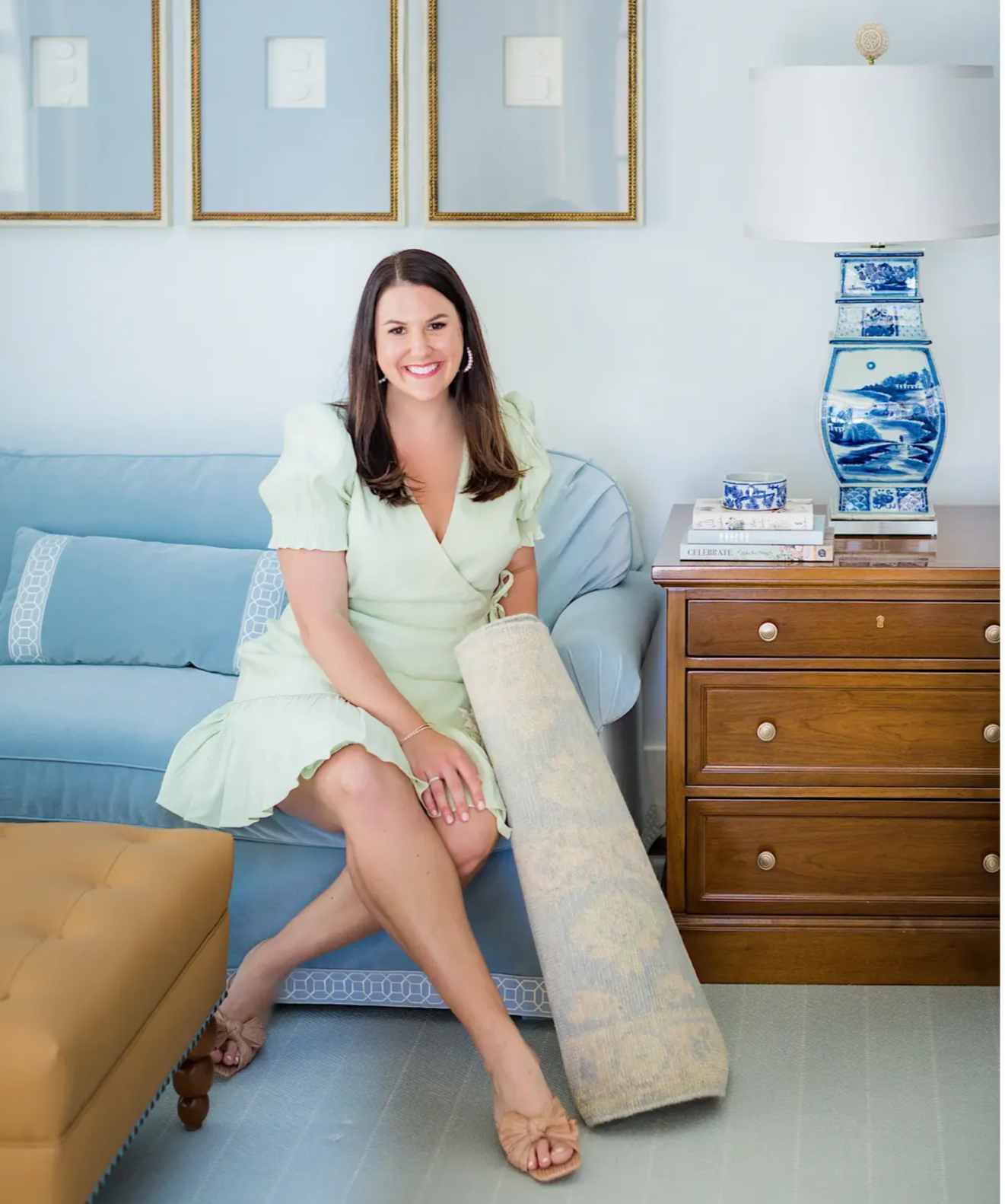 Meet the Founder
Bridget's inspiration in life comes from all things Southern - from childhood memories of Low Country summer vacations to the day she met the love of her life in Auburn, Alabama.
Since 2018, she operated as a one woman show (with a little help from her muscle man/husband). That all changed on November 11, 2021 when they welcomed their first baby, Lucy, to the team. She is already great at picking out the perfect wool color poms for the newest design and quickly learning the ins and outs of the rug business.
When Bridget's not spending time with family, you can usually find her hunting estate sales, rearranging the furniture, or traveling. She looks forward to the opportunity to bring love, "miracles," and a touch Southern hospitality to your home!
HAND KNOTTED RUGS, UNLIKE MACHINE MADE RUGS, CAN WITHSTAND HEAVY FOOT TRAFFIC WITHOUT DECAYING AND ARE DESIGNED TO LAST A LIFETIME.
HAND KNOTTED RUGS DON'T USE GLUE OR ADHESIVES.
A HAND-KNOTTED RUG IS A ONE-OF-A-KIND RUG THAT IS WOVEN COMPLETELY BY HAND ON A SPECIAL LOOM.
WOOL IS NATURALLY HYPOALLERGENIC!
A HAND-KNOTTED RUG CAN BECOME A FAMILY HEIRLOOM AND LAST FOR GENERATIONS IF IT IS USED WITH CARE.
WOOL HAS LANOLIN THAT HAS ANTI-BACTERIAL PROPERTIES. THAT IMPLIES NO BACTERIA WILL GROW IN YOUR RUG TO CAUSE A FOUL SMELL.
MC RUGS EMIT LITTLE TO NO VOCS (VOLATILE ORGANIC COMPOUNDS) AND ARE CHEMICAL AND TOXIN FREE!