CUSTOM RUGS
you dream it, we weave it
The origins of the Oushak (Ushak) rug can be traced to an area south of Istanbul, Turkey known as Uşak. This area was a major center of rug production dating back to the Ottoman Empire. The designs of Oushak rugs are typically based on geometric movements, and are distinctive in both color and pattern, making them the ideal centerpiece for any room.
Today, at Milagro Collective, we continue this tradition by creating the perfect one-of-a-kind rug for your home. We partner with an incredible manufacturer in India who's artistry and essence of the rugs has trickled down through three generations. Our Oushak weavers use 100% natural wool to hand knot your dream rug. Be assured that no child labor is used.
---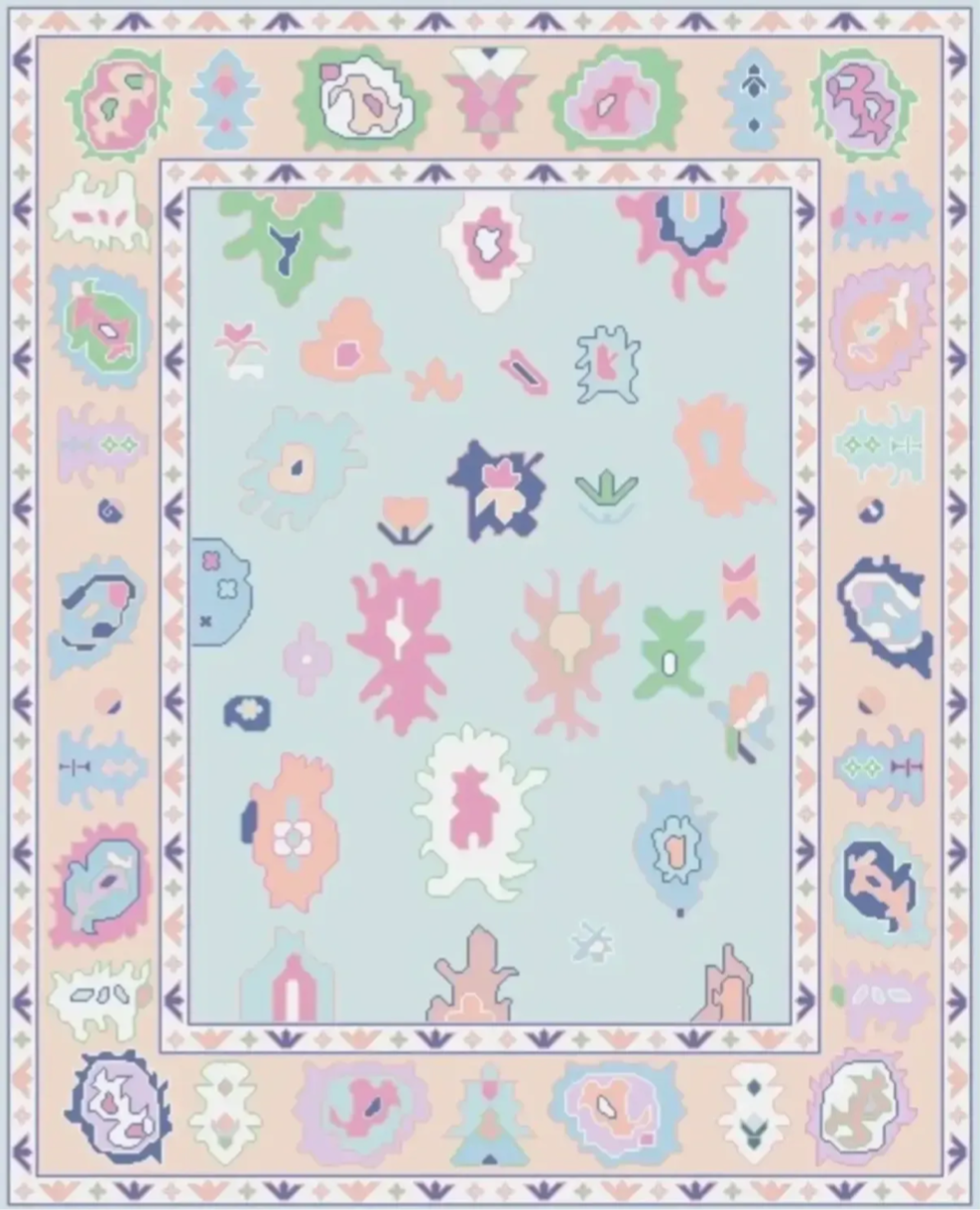 We create a Computer Aided Design to bring your vision to life! With this, you'll be able to view a digital markup of the pattern, along with photos of the wool colors.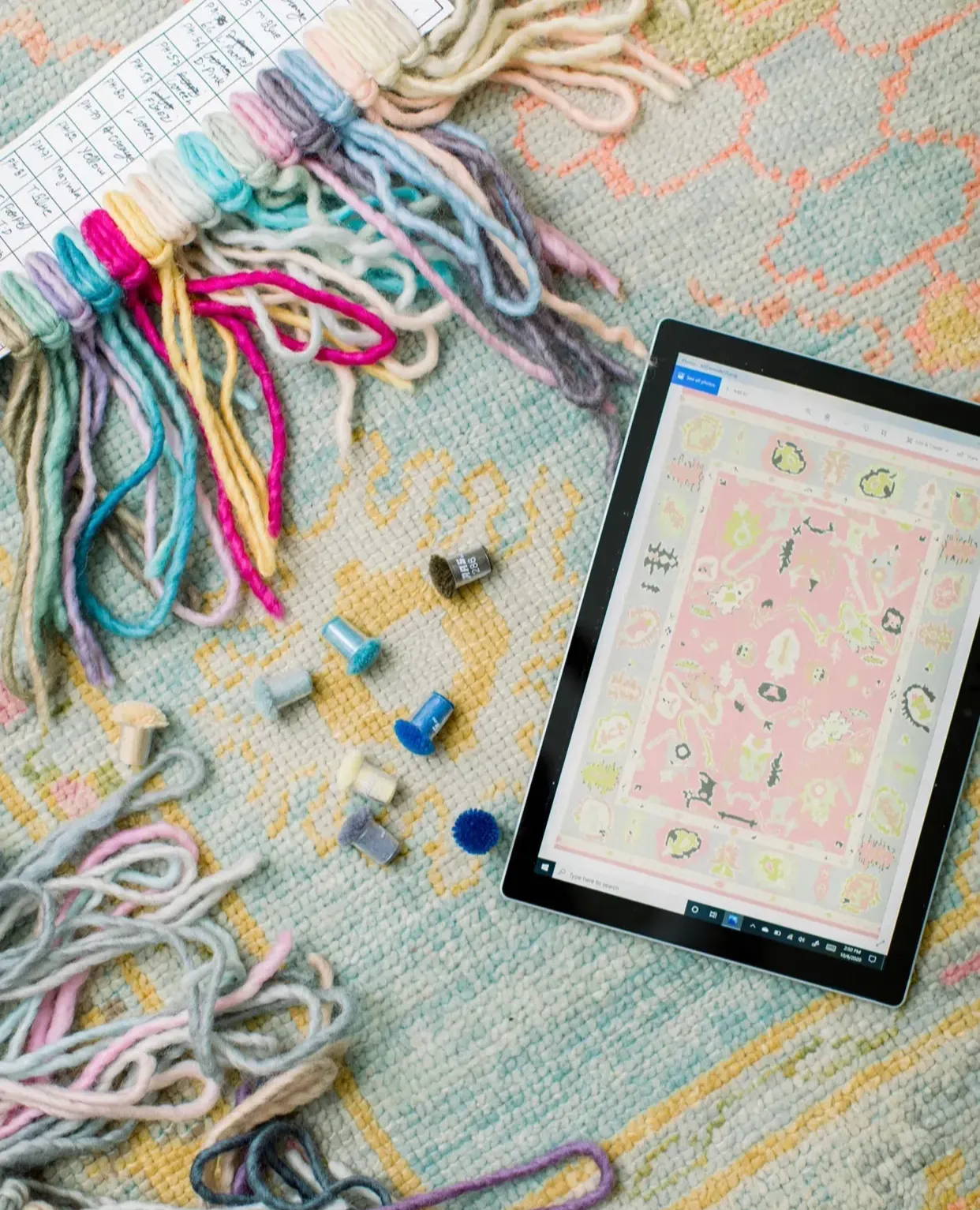 Weaving is a true art! Our skilled artisan weavers complete roughly 20 knots per minute with over 288,000 knots in an 8x10 area rug.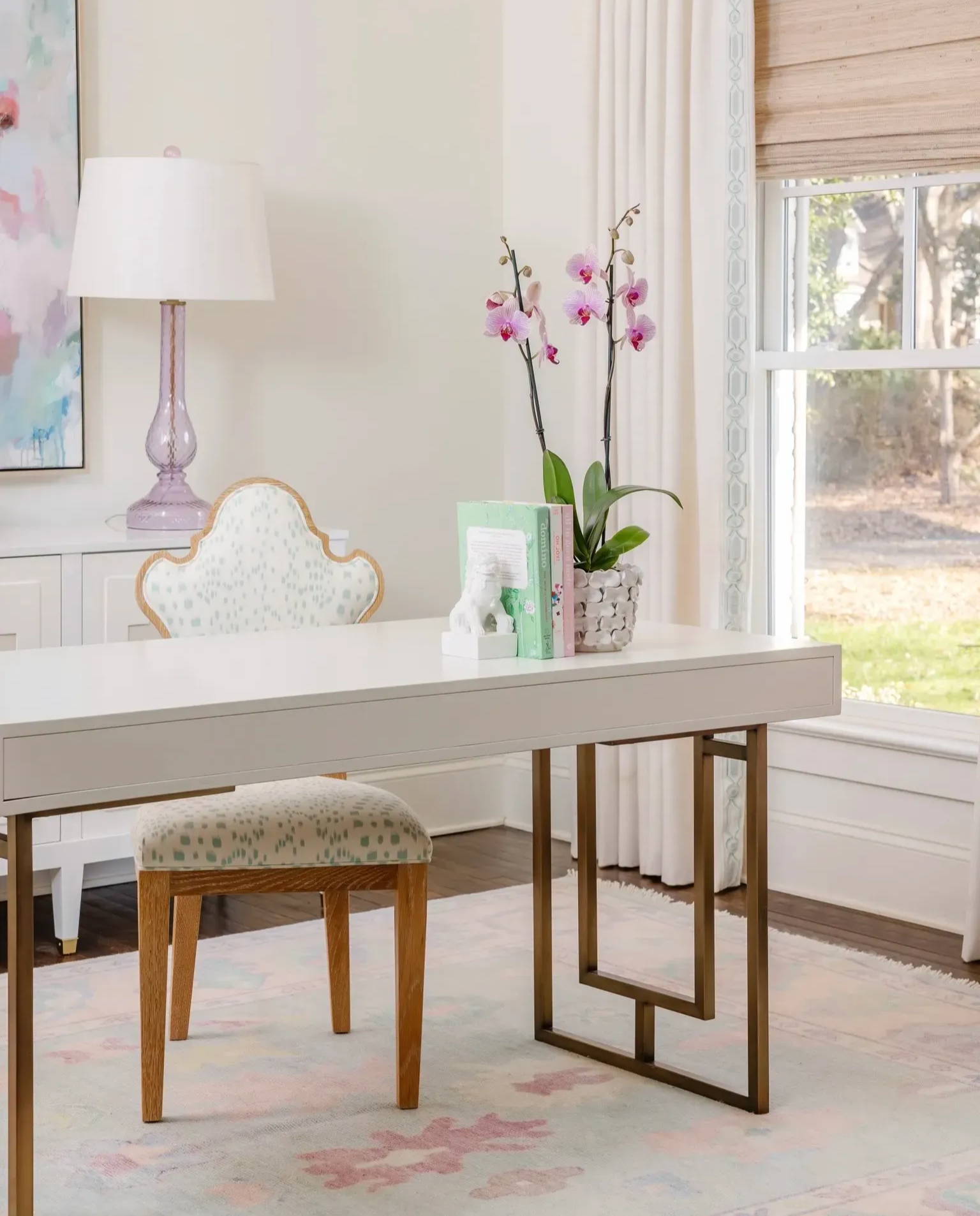 Once weaving is complete, your dream rug is packed, shipped, and headed your way! We can't wait to see your creation in its forever home.
---